Corporate communications officers should always be on the look-out for the latest ways of reaching audiences in innovative ways. Social media provides the opportunities to reach large groups. But with Facebook and Twitter becoming overloaded with promotional content and campaigns, communications professionals need to look beyond the regular platforms for unique ways to reach audiences. One platform offering such opportunities is Snapchat.
For the uninitiated, Snapchat allows users to send images and short videos to their followers, as well as exchange messages. Unlike Periscope, videos are not streamed live but are delivered in short recorded clips. In addition, the user can set a time limit for the video or image to expire, at which point the content is permanently deleted.
This feature has seen the platform gain popularity with youth audiences and those concerned with privacy. With more than 100 million daily users, Snapchat has a steadily growing user base – something not all social media channels can boast – with countries like Norway seeing as many as 50% of smartphone owners being Snapchat users.
With large audiences and the ability to deliver cost-efficient and highly targeted content to audiences, a number of companies and brands have started to utilise Snapchat as part of their campaigns. Fashion brand Michael Kors used the platform to deliver images and videos from behind the scenes of a recent new collection launch. Providing images and information before it was available elsewhere helped create a sense of privilege and closer connection between the brand and followers, many of whom may then have been influenced to buy the products they were seeing.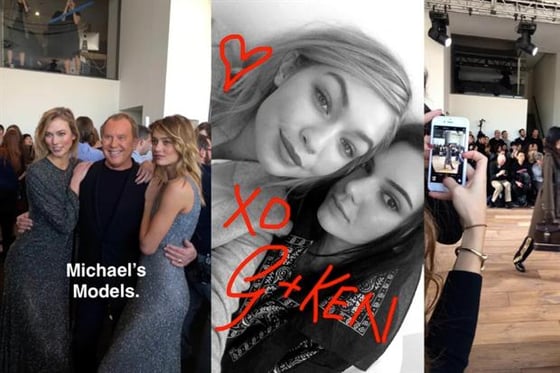 Meanwhile, restaurant giant McDonald's used Snapchat to reinforce their multi-million dollar television campaign during the Super Bowl. Shortly after airing it's ad – promoting how visitors could potentially pay for their food by showing acts of kindness or 'lovin' - it posted a video of three people on a sofa chatting honestly about the content of the McDonald's commercial. This may not seem the most intuitive use, but the post directly mirrored what most Americans were doing at that time - watching television, discussing the adverts.This helped to humanise the brand and show it understood its audience.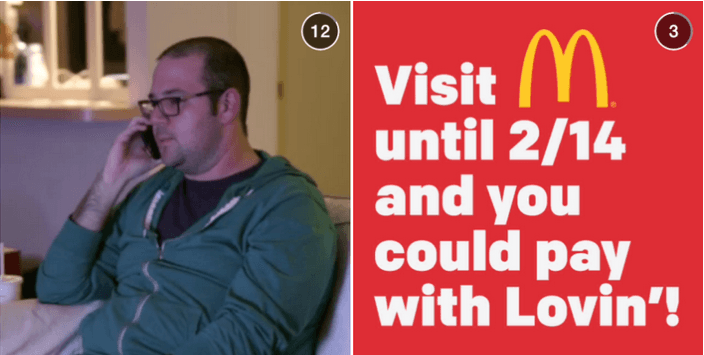 While excellent for delivering content to consumers, can Snapchat play a role in helping corporates communicate with their primary stakeholders? Like all discussions around social media, it's never a simple answer.
As with every social media platform, knowing the USPs of the platform and ensuring that these are aligned to your objectives is key. Given the very short lifespan of content and that users predominantly sit within the 18-35 age range, trying to spread investor information via Snapchat is ill-advised.
Snapchat's format is, however, great for storytelling. So if you're trying to explain your brand or a new product then the platform may work for you. When GE (a company adept at using social media) wanted to commemorate the anniversary of the moon landings and its contribution to the project, it sent out a series of teaser images culminating in an interview with Buzz Aldrin. He was then pictured wearing a pair of specially-made sneakers, made from materials that GE developed especially for the landing. The combination of the footwear, the legendary astronaut and the teaser campaign helped engage people and tie the company to the success of the moon landings.
Resource and the success of your other social media channels are also factors. Are you fully utilising Twitter and LinkedIn for instance, two social channels that you would suggest are more focused at your traditional stakeholder base? If not, it is unlikely to make sense to dedicate time to a platform where content disappears after 24 hours and well-planned campaigns are required to keep social media users engaged.
Above all, your use of Snapchat (or not) should reflect what your audience expects of your company. If they know you for delivering regular news, why not try a drip series of videos where a member of Senior Management talks about a new project or initiative. Or if it's a company with an established graduate recruitment program, consider delivering images and messages about what working at the company looks like. But if your company doesn't generate much in the way of digital or multimedia content, or isn't inclined to reach out to stakeholders frequently, you're unlikely to find your audience through Snapchat.
Though highly unlikely to replace your other social media platforms as an engagement method Snapchat can be a useful tool to consider if you know how it can fit within your strategies. Try a few campaigns over a reasonable time period and be reasonable in your expectations.
If you're looking to diversify your company use of social media, our Head of Social and Content, Lucy Hartley, spoke about how to create a social media strategy in a recent video (beginning at around the 3mins 20s).