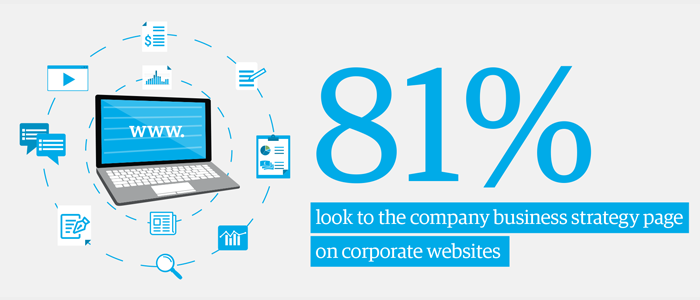 In May our friends at Rivel Research undertook a perception study of more than 350 global buy-side professionals regarding a variety of subjects including a digital element that enables us to better understand how investor and corporate websites are used.
In previous studies, questions focused on the use of social media, mobile, to apps. In this study, we focused more on the type of content that is of most interest to the buy-side community.
The research highlighted the value of the corporate website to the buy-side. When asked "To what extent does the quality of a company's website – that is, its ability to communicate the company's investment proposition – influence your attitude towards that company as an investment?" a remarkable 73% of the study responded "somewhat" or "a lot".
The results are significant given that many companies still do not give their investor website the care and attention that it deserves. Maybe those companies are exceeding their investor relations objectives, but given the current financial climate I would hazard a guess that most of them are not.
It would be useful for an IRO to take a look at the investor and corporate website and ask: Are we really telling our investment story as well as we can? Are we telling it better than our competition? Does our website reflect the rich engagement our CEO has with investors?
You can download the responses to our questions here so you can understand whether your investor and corporate website does currently communicate to the buy-side audience. If you would like to understand how Investis is helping publicly-traded companies tell their story, please reach out