One of the illuminating things that came out of the global financial crisis was to see how many companies stuck to their principles when chips were down. When budgets were strained, CSR and sustainability seemed to be some of the first areas to suffer for some companies.
It's for this reason that the UN's COP 21 Paris summit in November 2015 was refreshing. More so than previous events, business was a much louder voice in pressuring for action. This in part was the reason that more agreement was reached than at previous conferences.
The move towards business improving sustainability credentials was evidenced by Corporate Knight magazine in their Global 100 2016 list of the most sustainable companies. Gauged on areas ranging from spending on waste to worker turnover, their methodology is an innovative way of looking at the issue of sustainability if only because it deals with hard figures over abstract aspects.
This year's number one company for example is BMW – a leader in an industry rarely considered for its sustainability credentials. However, as Corporate Knights points out the company has pushed to reduce its carbon footprint and is working to produce more electric vehicles. Indeed, only three of this year's 10 most sustainable companies had been in the top 10 last year, indicative of the effort that companies are putting into improving their sustainability credentials.
Translating this effort onto the corporate website can feel like a tricky affair – some fear that demonstrating sustainablilty actions or credentials can be seen as tantamount to bragging or worse, an open door invitation for a journalist to try and prove otherwise. Yet a straightforward presentation of the measures a company is taking is valuable in establishing company reputation, particularly if shown to be led from the top. Steel making firm Arcelor Mittal for example has a dedicated sustainability section that is headed by a video which features many of the company's senior figures - including the Chairman and CTO - talking honestly about the challenges the company faces and how it is addressing them. The section also features an interactive animation explaining 10 areas where the company is focused on making improvements.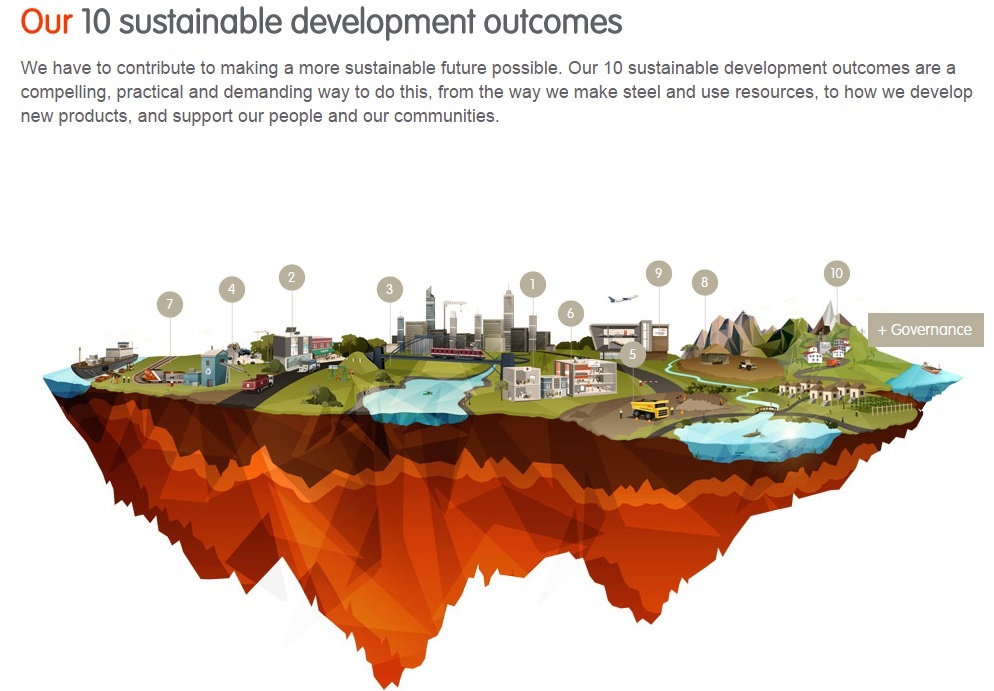 These measures may be more than some smaller companies are able to commit to, but none the less should be aspired to. We've produced a white paper explaining why sustainability reporting is important, and it contains some useful case studies and suggestions for further measures that companies can take to reinforce their sustainable credentials.
Download: The Rise of Sustainability Reporting (PDF)