When a client takes on a video project, they can often get excited and caught up in the idea of the 'glamorous shoot' and the finished video. This passion is great, but to ensure a successful project there are some important steps to take before we start thinking that far ahead. Many people gloss over the process of pre-production, but in fact this is the most important stage. The time and money invested at this point will be well worth the investment to ensure a smooth and successful process.
So what is pre-production? This is the process before the shoot day - it's essentially the planning and logistics phase which will ensure everything runs smoothly, and you get the video you really wanted.
Step 1: Define your brief (and budget)
Often, clients think straight to how the video will look, the 'treatment' if you will. But our first and most important step when meeting our clients is to define what they are trying to achieve. Try and think about:
What are your key messages?
Who is your audience?
What is your call to action/what do you want the audience to do after watching this video
One thing every client worries about is the elephant in the room - budget! Set it out early - this will eliminate problems further down the line and manage expectations on both sides. This is also the moment to set out timelines for the video project (leave yourself plenty of time if possible).
Step 2: Conveying your messages… scripting
This is where a professional becomes invaluable. It can be easy to work out what messages you want to convey, but it's a lot harder figuring out how to say it! Without a good script, your audience may turn off after 10 seconds, wasting all your hard work.
Step 3: Bring it to life with storyboarding
Once your script is signed off, it needs to be brought to life through visualisation. Whether you are doing animation, live action or both, think about what you want the video to look like. Visualise the story from the opening scene to the closing one. Work with the video team to come up with a complete visual idea of the story - they can figure out an engaging and creative way to convey the messages you need to share.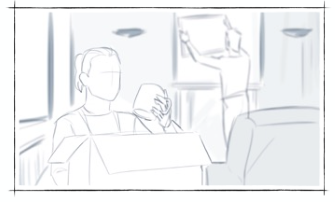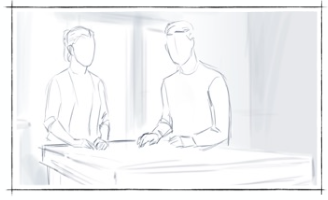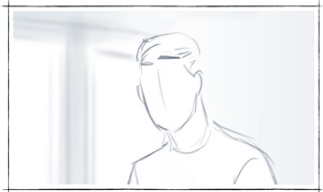 Step 4: The boring (but vital) part - call sheet and logistics
Even with the best script and storyboard, without nailing the shoot day logistics, you are looking at a potential disaster. A call sheet should include timings for the day, locations, contact details and all relevant information for those involved. Work with the video team to ensure they have all the details they need for the shoot day, and if necessary, allow them to visit the shoot location beforehand - this can be invaluable when thinking about camera angles, lighting, power issues etc.
If you've followed this pre-production plan, you will undoubtedly get the best out of your video project. And trust your director and producers, they've got your best interests at heart.
You can find out more about our video and animation services and view examples of our work here.