In January 2016, Google launched an experimental feature that let US presidential candidates publish straight on to Google search results. The feature introduced a new way to embed content directly in the search results for the target audience. Gradually the 'Podium' was opened to select, small businesses who started broadcasting their content in this new format.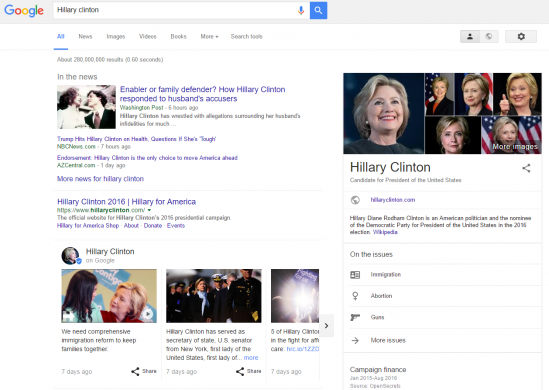 While there is no official name for the product, it is dubbed as 'Google Posts' on the web, although Google call it the 'experimental new podium on Google'. And they define it thus: "Every day millions of people search on Google, many of whom are looking for information about prominent individuals and organisations. Now we're experimenting with a new way for users to hear directly from select entities they're searching for on Google."
The resultant posts appear in a card like format, either in a carousel within the search results (similar to AMP carousels) or in an answer box. On publishing the posts start appearing instantly in search results related to the individual or entity and can also be shared on social. It is a significant step from the 'localised' SEO perspective and also from mobile usage. The feature has been created with mobile users in mind, but the cards/posts display on PCs as well.
Google's focus has been increasingly veering to mobile as seen by the impact in ranking favouring pages that are mobile-friendly, the AMP project (read our post on AMP). More than half of all searches occur on mobile devices. The online world is increasingly mobile; new products, features and enhancements are all tailored to capture and satisfy this demographic. Trends like AMP and Google Posts are in response to this consumer need, to find information faster, more accurately, search better, with higher relevance of results and in a mobile-friendly way.
The overarching purpose of the Google Posts rollout seems to create a one-way social channel that lets the individual or business owner communicate directly to the search, and include content that the Knowledge Panel may not allow. Aside from SEO, the great benefit of this 'podium' is the high degree of control over content and search results that brands and public figures can wield. Instant publishing, lightweight and fast loading results, and higher currency of information are an added bonus. So far, the posts have incorporated business cards, candidate cards, and even cricket player cards (in India and the U.S during the peak of cricket season). The cards can contain a status update (similar to social media status updates) or an image, and are also shareable via email or social channels.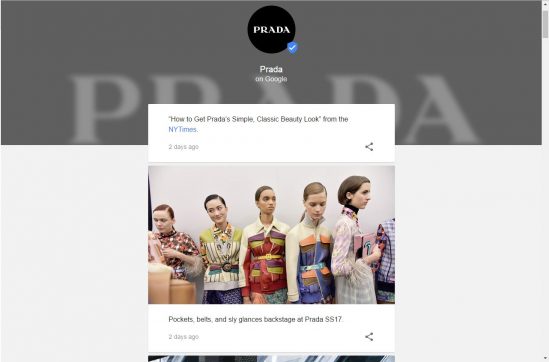 Google has recently confirmed that the test is being expanded to thousands of small businesses and is expanding beyond the US to include Brazil and India. The product is easy to use and deploys an environment that makes real-time publishing of images, text, links and videos possible in the simplest interface. The tool will help small and big organisations to use the search engine as a publishing platform and for their content to be discovered easily with a higher ranking. However, Google Posts are only visible once you search for organisations or people who are using this feature and have published content.
At this point, this is an invite-only feature and interested parties have to join a waitlist. And while it is too early to anticipate the future expansion plans for the unnamed product, it is yet another example of how content publishing and UX are constantly being evolved to enhance the digital experience.