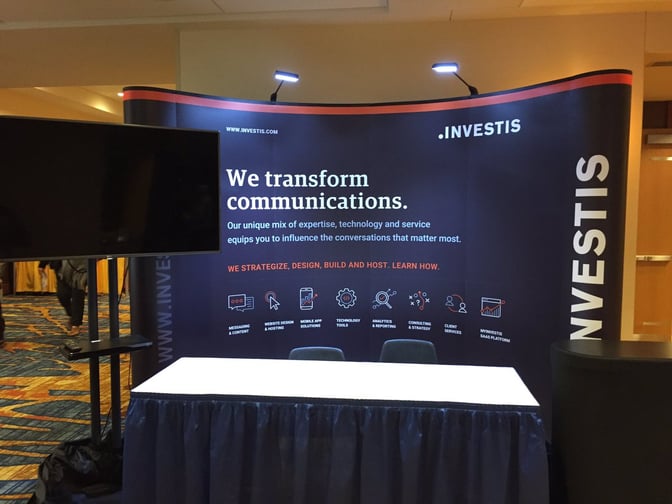 Overall, The PRSA Conference in Indianapolis was an exciting trip where Investis had a great showing as a Gold Sponsor. To kick-off the conference, we attended the opening ceremony where we heard amazing keynote speakers, Derreck Kayongo and Astronaut Scott Kelly.
Derreck's mission in life is to make sure that underdeveloped countries have access to soap, something we all take for granted. His nonprofit collects over 800 million used bars of soap from large hotel chains, sanitizes them and makes them into new bars. His presentation demonstrated how we can use storytelling and creativity to make change through personal and corporate social responsibility (CSR). Learn more at http://www.globalsoap.org/
Scott Kelly devoted his life to science and the exploration of space. An interesting speech about growing up as an unmotivated student and ending up an astronaut after a successful career as a US Navy fighter pilot. He devoted one year of his life to staying in space in order to measure the effects of radiation exposure while his identical twin brother Mark stayed on Earth. Scientists hypothesize that Kelly will look ten years older than Mark due to increased radiation exposure in space. As a take away, Kelly challenged the audience to not accept the status quo.
Other interesting talks included: 2016 Elections: Who's in, Who's Out and What's at Stake for Practitioners where we heard from Robert Vane and Robin Winston, both influential publicists in the Indiana political scene. It was refreshing to watch two adults have an intelligent and respectful conversation even though they sit on opposite sides of the ballot. And Winston, a democrat, reminded us that this has probably been one of the most complex communications battle in the history of politics that it's not over until it's over.
We closed out the conference by sponsoring the Monday night cocktail reception. Our Managing Director, Ian Koenig, gave his thanks to attendees and formally introduced Investis to the large crowd of attendees. As a bonus, up and coming IndyCar racer Conor Daly took pictures with attendees at the Investis booth.
Our takeaway: This conference is a "must attend" for networking with your PR peers and for educating yourself on all topics in the field of communications.
This infographic shows the general vibe: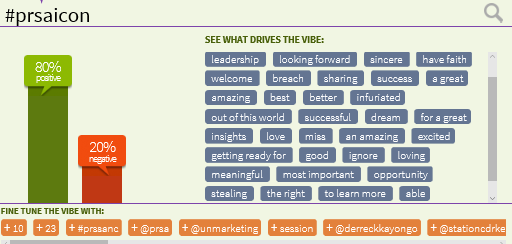 Thanks for a great time at The PRSA Conference. We are already looking forward to 2017 in Boston!
Holly Hill is Client Director, Global Brands and Richard Fried is an Account Director at Investis Inc.